Are you trying to sideload an .APK file to your Kindle Fire tablet but pressing Install button doesn't do anything? We will show you how to fix this issue so you can install apps from outside the Appstore to your tablet. You may have noticed that if you press the Cancel button it works but if you press the Install button nothing happens. Don't worry, the solution is simple.

How-to Fix Install Button Issue on the Kindle Fire Tablet
The issue is caused by screen filtering apps like Twilight, Blue Light Filter, Night Filter, f.lux, HALO, etc. The screen filter overlay is blocking the Install button. To fix, you will need to find the screen filtering app and either:
Pause the screen filtering app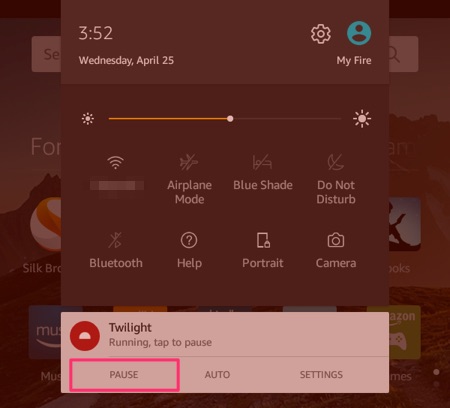 Or go to Settings ->Apps & Games -> Manage All Applications -> select screen filtering app -> and hit Force Stop.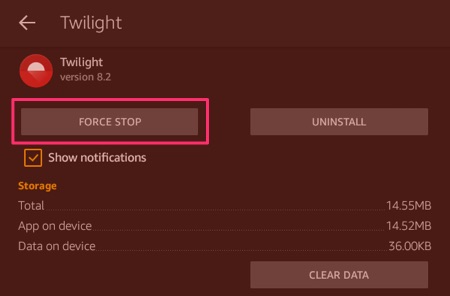 Afterwards, you will be able to press the install button.